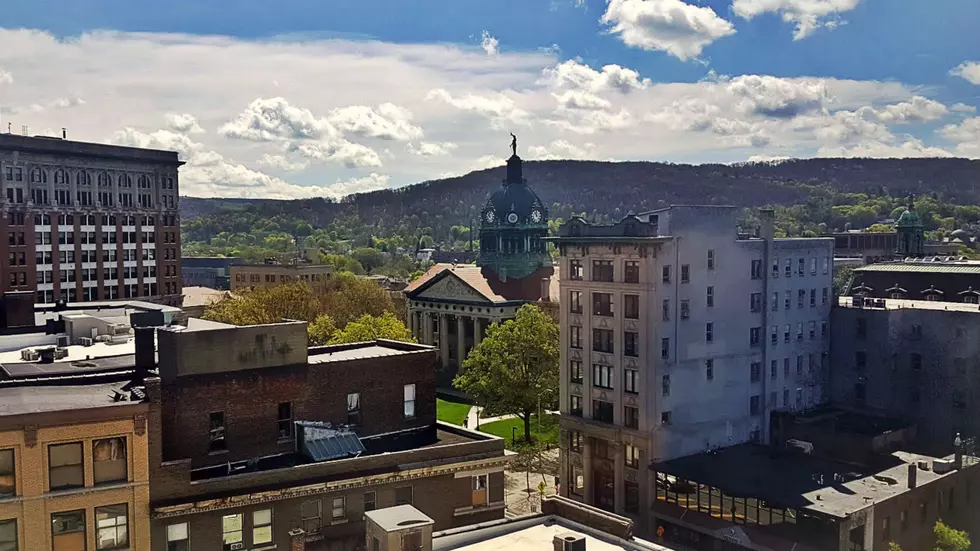 Seven Wonders Of The Southern Tier
ThinkStock
The world has seven wonders, so why not the Southern Tier? While the following seven are not anything official, and they are not just limited to a place, it's what I would consider seven wonders of the Binghamton area. Feel free to add your own suggestions.
Area Parks - Otsiningo, Greenwood, Chenango Valley, Hickories and Recreation Parks are a few of the many parks that are an amazing place to enjoy.
Binghamton University - it's a great school and a great value. PLus the University has certainly helped to improve our area which has brought back people and businesses to the Triple Cities area.
Famous People with ties to our area - Rod Serling, Paul Reiser, the Jones Brothers, Ewin A. Link, Thomas J. Watson, George F. Johnson to name a few.
Major Industries founded in our area including IBM, Link Flight Simulators, Dicks Sporting Goods and Endicott-Johnson.
Food Inventions include of course, the Spiedie! The country is slowing discovering this tasty food invented right here in the Triple Cities.
Festivals that include many summertime church festivals, Spiediefest, local carnivals, plus the Broome and Tioga County Fairs.
Sporting Events like the Rumble Ponies AA professional baseball, Binghamton Devils AHL hockey and many other semi-pro, college and high school sports open to everyone to enjoy.
There are many other wonders of the Triple Cities. I'm proud to be a part of a community that has so much to offer, and look forward to being a part of it all.
5 Classic Horror Movie Locations Within Driving Distance of Binghamton
35 Famous People With Ties to the Binghamton Area
Highest Temperatures on Record