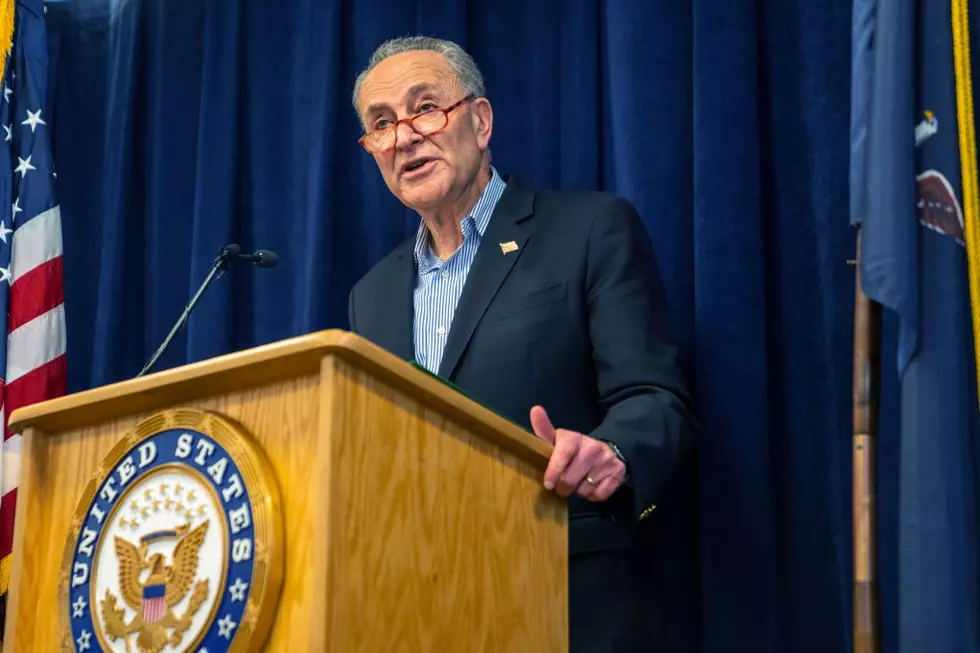 Senator Schumer Proposes $25K Pay Increase For Essential Workers
Getty Images
Per WIVB, New York Senator Chuck Schumer called for a "Heroes Fund" on Monday that would provide up to $25,000 in hazard pay for frontline health care and those in the service industry.
Enter your number to get our free mobile app
The fund is designed to help retain and recruit these essential workers who are helping maintain our community's infrastructure and battling COVID-19 on the front lines.
Schumer declared the pay hike for nurses, truck drivers grocery store clerks and others the "highest priority."
While larger corporations would be asked to provide this pay increase, the federal government would provide the pay increase for smaller businesses.
While it is far from certain that this will come to pass, the fact that it's being pushed for is encouraging. Voting by both the House and the Senate is currently difficult given that those representatives are currently subject to the same "stay-at-home" requirements as the general public.
How to Make a No-Sew Face Mask From Leggings