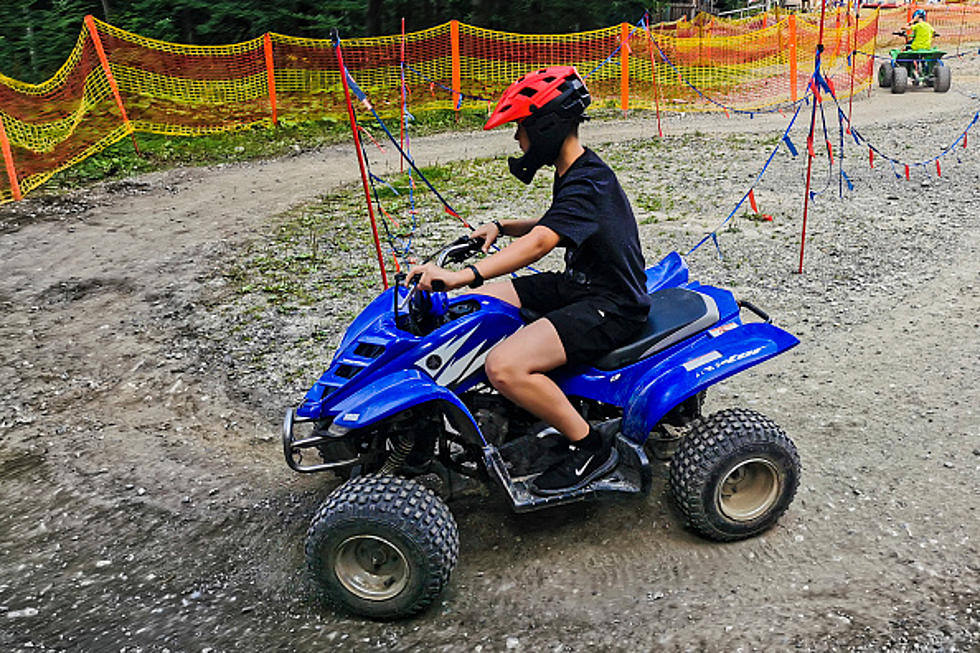 Say Goodbye To Gas Powered ATV's In New York State?
NurPhoto via Getty Images
The weather certainly has been up and down this spring and depending on your perspective, rain may actually be a good thing. But in a few years, the mud holes and swamps you like to drive through with your ATV or dirt bike may sound a little different.
A new law will require ATVs and other off-road vehicles to be powered by electricity (batteries) not gas!
In a report from Spectrum News, the law states that...
The bill is sponsored by Sen. Pete Harckham (and Assemblyman Kevin Cahill, A.4302). It also mandates that all off-road vehicles and equipment sold or leased in New York be zero-emission by 2035. Medium and heavy-duty vehicles have an extra 10 years to get into compliance – their deadline is 2045. And finally, the bill directs the state to develop a comprehensive plan to guide the transition to an all–electric transportation sector.
Many of the off-road or ATV manufacturers have also begun to produce and engineer electric powered machines. I have seen many outdoor and hunting shows that are using them. Not only are they better for scent control because no fumes are produced, but they are super quiet. The power is still there in many cases. But so is the price tag.
There is no denying that we are experiencing some sort of climate change. Is it a result of human interaction with the earth? That is the topic for debate among many politicians and scientists. However, that debate is moving new laws like this one forward in many states.
Here Is How To Blur Your Home On Google Street View
LOOK: Here are the best small towns to live in across America
KEEP READING: Here are the most popular baby names in every state
Using March 2019 data from the
Social Security Administration
,
Stacker
compiled a list of the most popular names in each of the 50 states and Washington D.C., according to their 2018 SSA rankings. The top five boy names and top five girl names are listed for each state, as well as the number of babies born in 2018 with that name. Historically common names like Michael only made the top five in three states, while the less common name Harper ranks in the top five for 22 states.
Curious what names are trending in your home state? Keep reading to see if your name made the top five -- or to find inspiration for naming your baby.