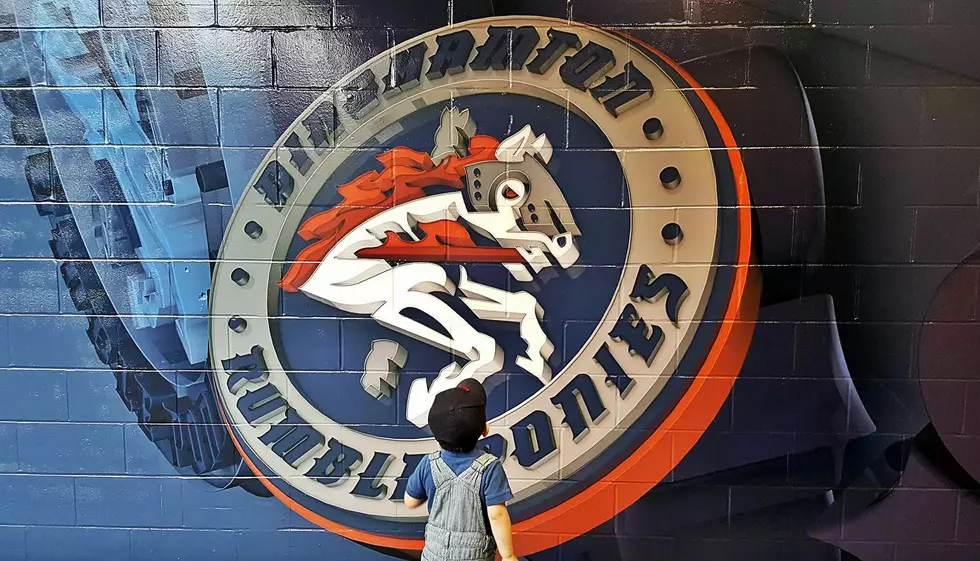 Remember the Time the Binghamton Rumble Ponies Were Poked Fun at by USA Today?
Traci Taylor
In 1992, a baseball team moved to Binghamton and for 24 years, they were called the Binghamton Mets. We grew up going to B-Mets games, we took our kids and our grandkids and the team and its name was synonymous with Binghamton.
And then, everything blew up in 2016 when to the surprise of an entire town, those in power decided a name change was exactly what our baseball team needed. So, from May 17 to June 1 of 2016, a name-the-team contest was held where suggestions ranged from the Bullheads to the Stud Muffins, to the Rocking Horses to the Rumble Ponies.
A decision was reached in November of 2016 that the Binghamton Mets would rebrand as the Binghamton Rumble Ponies. At first, there was a lot of backlash over the name and even national publications jumped in on the mockery of our team's new name.
USA Today published an article in March of 2017 in which they lambasted various minor league team names in a list of the "10 weirdest minor league baseball team names." Taking the sixth spot as having one of the weirdest team names in minor league baseball was...you guess it - the Binghamton Rumble Ponies.
USA Today said of the name, "We've covered this one extensively (they did and you can read what they had to say here), and the truth is it's a pretty quirky moniker that's named after horses on a merry-go-round."
At least Binghamton didn't take the top spot for the worst name. That award went to the New Orleans Baby Cakes. Could you even imagine?
Luckily for everyone, the Rumble Ponies name has grown on our community and also lucky for us is that when Major League Baseball announced in 2019 it would be cutting ties with 42 minor league teams, including the Rumble Ponies, the New York Mets organization stepped in and said it would continue its affiliation with our team.
The team may have been re-organized into the Double-A Northeast but we are thankful that we still have a team and a way to create summertime memories with those we love.
46 Famous Athletes With Ties to the Binghamton Area
Discover 17 Famous Musicians Who Have Ties to the Binghamton Area
Cream Dove Co. Items You Can Still Purchase
A local hit in the early 20th century, Cream Dove Manufacturing Company operated on Alice Street, located in the East side of Binghamton, New York. Their main appeal was the colorful measuring cups their products, most popularly peanut butter, came in.
Although Cream Dove Co. has since left the area, there are a good amount of vintage products you can purchase.
5 Classic Horror Movie Locations Within Driving Distance of Binghamton