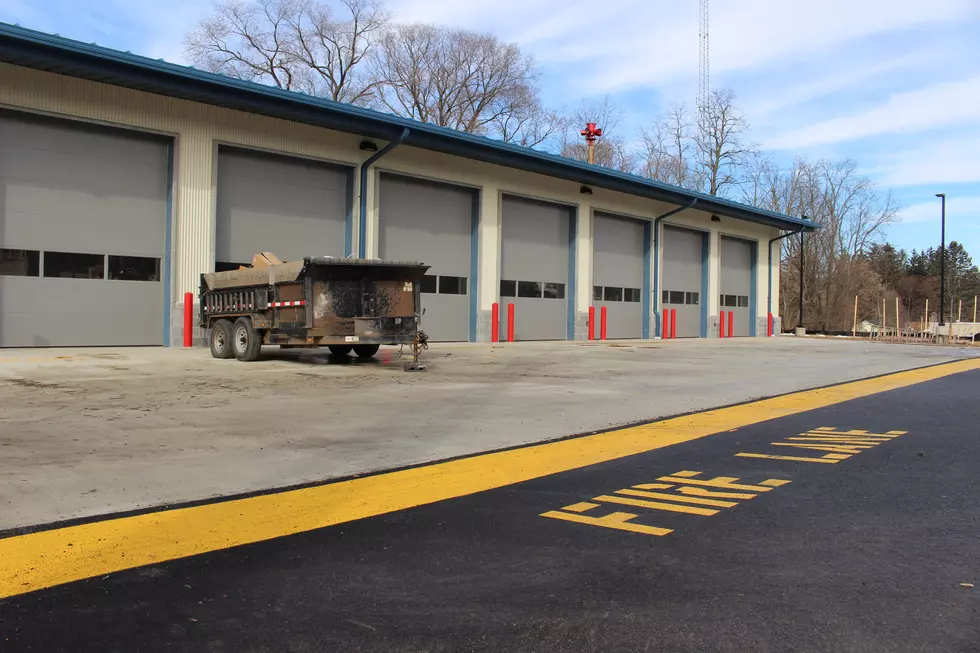 New Apalachin Fire Station to Go Into Service Soon
Photo: Bob Joseph/WNBF News
Apalachin firefighters are expected to be able to begin using a newly-constructed station within the next few weeks.
Brian Rieber, who chairs the Apalachin Board of Fire Commissioners, said work on the facility on Pennsylvania Avenue is nearing completion.
The new building is located on the site of the old station, which was demolished after it was taken out of service last March.
Apalachin fire district voters in late 2015 approved a plan to borrow $2.5 million for the project.
Rieber said the new seven-bay station is about 50 percent larger than the old facility. He said it's designed to be flexible for current apparatus and for future equipment.
Fire department vehicles are to be moved into the new building in the days ahead. Equipment has been kept at the two other Apalachin fire stations while the construction project was underway.
For breaking news and updates on developing stories, follow @BinghamtonNow on Twitter.