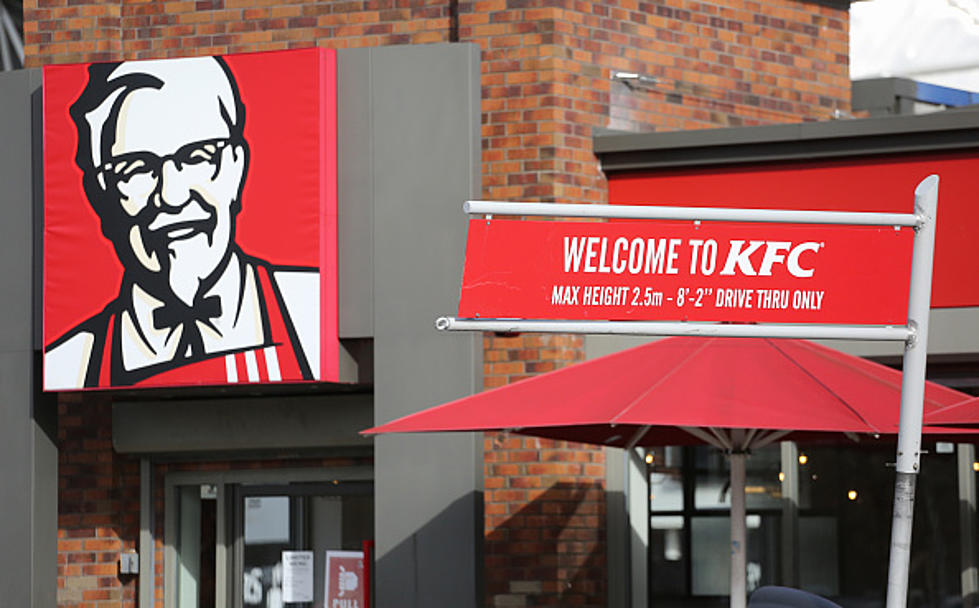 KFC Introduces Plant-Based Chicken
Getty Images
With Burger King's recent unveil of the Impossible Whopper (a meatless, plant-based burger), now KFC has gotten into the business of plant-based meat options.
This Tuesday, KFC will test its "Beyond Meat" chicken substitute at a store in Smyrna, Georgia. Customers will have the option of the "Beyond Meat's" nugget combo meal or the boneless wings variety.
Based on the trial, the Beyond Meat options could be rolled out nationwide.
Beyond Meat is a meatless alternative that targets meat lovers and is currently sold in grocery stores, such as Publix and Kroger.
KFC isn't the only fast-food chain that Beyond Meat will be partnering with, however. Tim Hortons will launch a plant-based sausage breakfast sandwich and starting in September, Subway will start selling a Beyond Meat meatball marinara sub in 600 stores across North America.
There are plenty of people these days who enjoy meatless options on restaurants, so this move by KFC and others is definitely smart; giving its customers more options that might fit their lifestyle better.
Read the full story at WIVB.