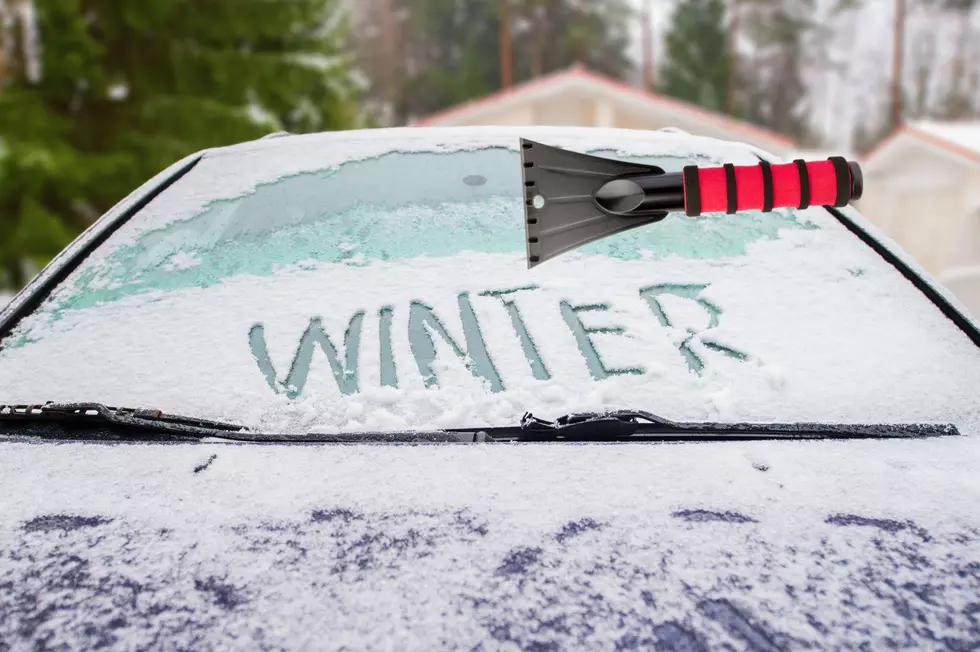 Learn How to Actually Use Your Ice Scraper to Beat the New York Winter
Canva.com
I might be a Binghamton, New York winter novice, but I'm willing to bet almost everybody didn't know the proper way to get ice off your windshield in the morning.
According to an article on life hacker by A.A. Newton, those little ridges on the back side of your ice scraper are actually supposed to be used for something really important.
Unbeknownst to me, those ridges are actually designed to help you get your scraper under the sheet of ice covering your windshield. So when you use them to clear up small patches of ice, it makes it a lot easier to use the flat side to clear the rest of the windshield.
It's never fun to learn that after nearly 30 years of life, you've been doing something as simple as clearing ice from your car the wrong way. I certainly felt dumb when I realized that never once had I ever asked myself why ice scrapers have those ridges on the back. I mean basic logic says why would they be manufactured with ridges if the ridges don't do anything but it just never occurred to me. And if you're reading this, there's a pretty good chance that thought never occurred to you either.
Either way, now you have a great winter survival tip and you can always pretend that you knew this all along and make fun of your friends for scraping their entire windshield with the flat end like a winter amateur. Plus with this new fast de-icing method, you might be able to save a couple minutes on your morning commute.
25 New Year's Resolutions for Binghamton, New York
Binghamton, New York is a great place to live but there's certainly a few things that could improve the area. Here's 25 New Year's Resolutions for Binghamton.
25 Worst Paying Jobs in New York State
Here's the 25 worst paying jobs in New York State. Is your job on the list?