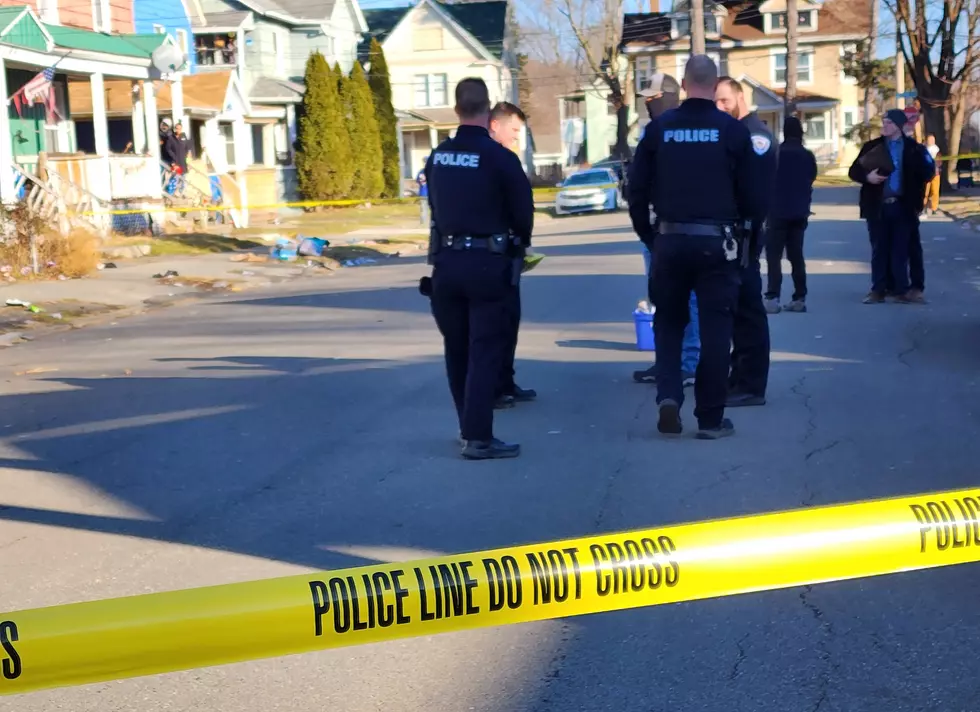 Several Gunshots Reportedly Fired in Binghamton Neighborhood
Photo: Bob Joseph/WNBF News
Binghamton police are investigating gunfire that was heard in a residential neighborhood on the city's North Side.
People on the east end of Doubleday Street reported hearing several shots around 1:30 p.m. Monday.
Binghamton police detective Captain Cory Minor said there had been no indication that anyone was injured.
Investigators placed yellow evidence markers in front of a two-story house at 37 Doubleday Street. Broome County property records describe the property as a two-family residence.
A small purple sign posted on the lawn of the residence featured a photo of Aliza Spencer, the Binghamton girl who was fatally shot near her East Side home last April. The sign read: "Justice for Aliza."
A woman who was inside a nearby home told WNBF News she heard what she believed to be six or seven gunshots. She said when she went outside, she didn't notice any people or vehicles leaving the area.
Several other neighborhood residents who gathered to watch police officers and detectives investigating the matter indicated they weren't surprised by gunfire in the area. One said: "Just another day on Doubleday."
People with information about the incident may contact the Binghamton police detective division at (607) 772-7080.
Enter your number to get our free mobile app
Contact WNBF News reporter Bob Joseph: bob@wnbf.com or (607) 545-2250. For breaking news and updates on developing stories, follow @BinghamtonNow on Twitter.
LOOK: These Are the 50 biggest retailers in America
25 richest families in America
LOOK: What major laws were passed the year you were born?
Data for this list was acquired from trusted online sources and news outlets. Read on to discover what major law was passed the year you were born and learn its name, the vote count (where relevant), and its impact and significance.