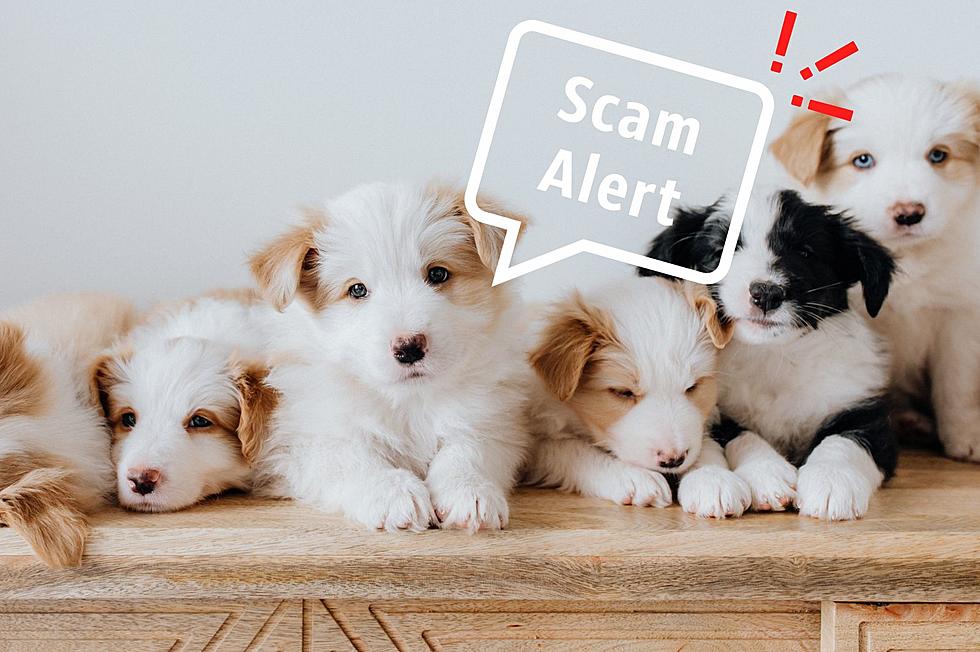 New York State Police Warn Residents To Be Weary of Puppy Rehoming Offers on Social Media
Canva
It takes a special kind of person to con someone else out of money but to include animals in the scam is even more sleazy.
New York State Police have issued a warning to residents to use caution when it comes to social media posts offering puppies in exchange for a small rehoming fee because more often than not, the offer is not legitimate and is actually a money-grabbing scam.
New York State Police have been investigating incidents where people lie about selling puppies using the social media platform, Facebook. The suspect posts that they have puppies that need new homes and that they will part with the puppy for a small rehoming fee.
In reality, after messages are sent back and forth through Facebook messenger with the interested party, the scammer has the victim log into CashApp and send the rehoming fee to them there with the promise that once the money is received, an address will be given where the victim can pick up their pup.
After payment is received and the victim is given the address, they go to the address to get their new dog only to discover that the people at the address look nothing like the person giving up the puppy and even more, the people at the address have no idea what the victim is even talking about. This is when the victim discovers that there is no puppy and that they've been scammed.
Once the victim realizes what has happened and attempts to contact the person offering the puppies, they are not able to get in touch with them anymore - the scammer simply vanishes. The victim is then without money or a puppy.
RANKED: Here Are the 63 Smartest Dog Breeds
Does your loyal pup's breed make the list? Read on to see if you'll be bragging to the neighbors about your dog's intellectual prowess the next time you take your fur baby out for a walk. Don't worry: Even if your dog's breed doesn't land on the list, that doesn't mean he's not a good boy--some traits simply can't be measured.
LOOK: The least obedient dog breeds