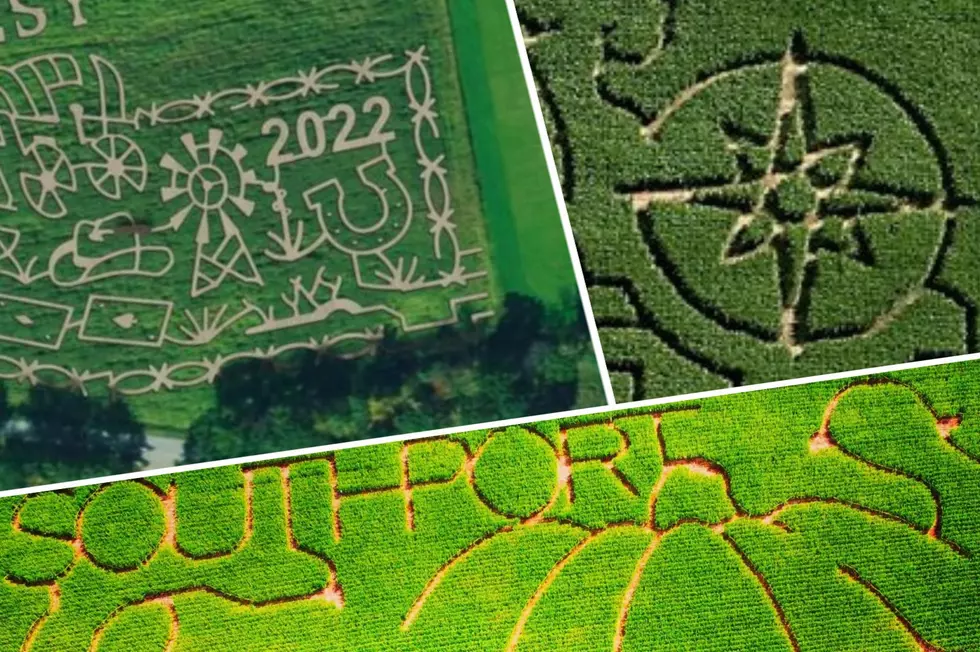 Southern Tier Corn Mazes Unveil Their 2022 Designs To Get Lost In
Stoughton Farm via Facebook, Peila View Farm via Facebook, Bradley Farms via Facebook, Canva
I know that summer isn't officially over unil September 22nd but it feels like fall is here already. Pumpkin Spice is everywhere, in fact, Merriam-Webster has added the word to their dictionary.
There is also cooler temperatures, the leaves are changing color and...corn maze designs for 2022 are being revealed. Here are some of the corn maze designs that we can look forward to exploring.
2022 Southern Tier Corn Mazes
Stoughton Farm - This Newark Valley Farm is celebrating its 18th season with a Pirating Puzzle of Epic Proportions. The ship will be sailing starting on Saturday, September 17th and docking on Monday, October 31st. Start studying the map now so you don't get lost at sea.
Peila View Farm - This Oxford farm is getting ready for you to saddle up and take a trip through the Wild West. Grab your chaps, put on your hats and Spurs Up beginning Saturday, September 11th and get ready to ride (walk) the trail every weekend through October 30th, weather permitting. Giddy-Up
Bradley Farms - This Elmira Garden Center is celebrating the town's 200th birthday. They will also have a new phone-based game. The maze will be open every day from 9 a.m. to 7 p.m. until early November.
So lace up your boots, pull on that flannel, brew up some pumpkin spice coffee, and hit those corn mazes!
SWEET: Here are the most popular Halloween candies
25 Scaredy Cat-Approved Halloween Movies