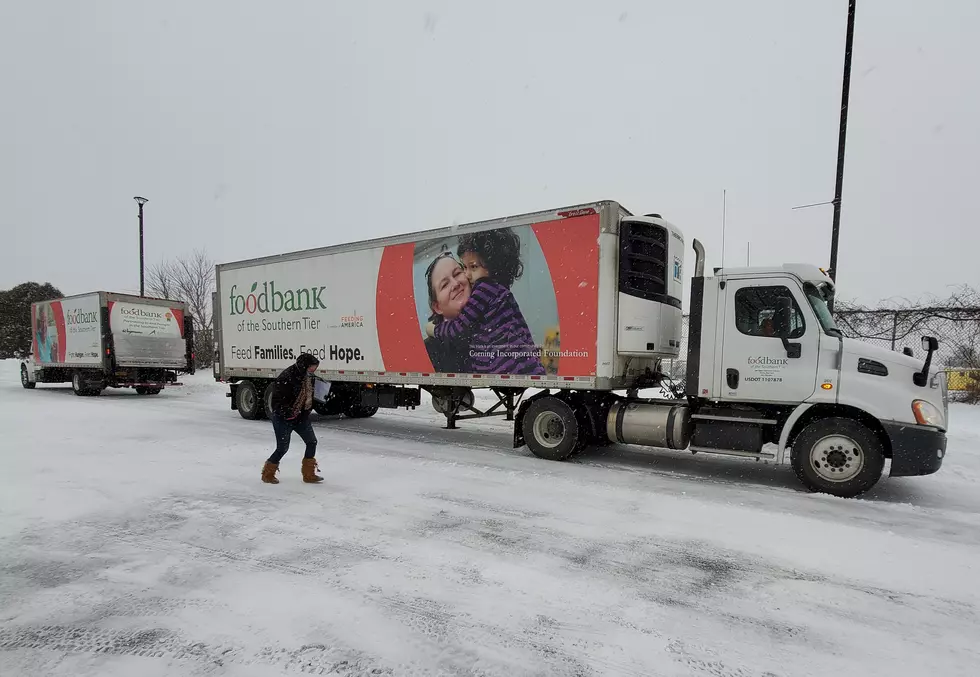 Food Bank Of The Southern Tier Selfless Elf Returns
Photo: Bob Joseph/WNBF News
The holiday season is a busy one to be sure. Probably the business time of the year for many. It can be a fun time, a time to reflect, and at times, unfortunately, stressful. My stress is trying to come up with good ideas for gifts. It's tough when your significant other says they don't want anything. You know that's not true in most cases.
This is also the time of year to help others when you can. There are many great non-profit organizations that need your help, so they can help people in our community for the holiday season.
Looking for an idea? Well, this year, the Food Bank of the Southern Tier has brought back its 'Selfless Elf' online interactive Advent calendar. The purpose is to remind everyone, both individuals and families "how to perform selfless acts and give back to the community."
Each day December 1st and going to December 25th, you get to open a door on the interactive advent calendar to reveal ideas and challenges for selfless acts during the holiday season.
You can even sign up for a daily reminder to open up that day's door. The Food Bank of the Southern Tier notes that "Each door will reveal various ideas and family-based activities such as a gratitude keeper calendar, a hand-made holiday card activity, a food pantry shopping list, and more."
The Food Bank or the Southern Tier relies on our community for support throughout the year, and as you know, this time of year, the need for help is greater. For more information visit the Food Bank of the Southern Tier website.
[via Food Bank of the Southern Tier]
Look Back at the Making Spirits Bright Christmas Card Campaign Through the Years
Traci Taylor is one half of 98.1 The Hawk's Morning Show as well as Brand Manager of Kiss 104.1. She and her family, with help from the Southern Tier Community, have been delivering Christmas cards and small gifts to nursing homes in the Twin Tiers since 2015.
Five Really Cool Facts About Reindeer
Facebook Groups You Need to Join
Facebook is a great place to connect with those in your community. These are ten Broome County Facebook groups I found that you should join.