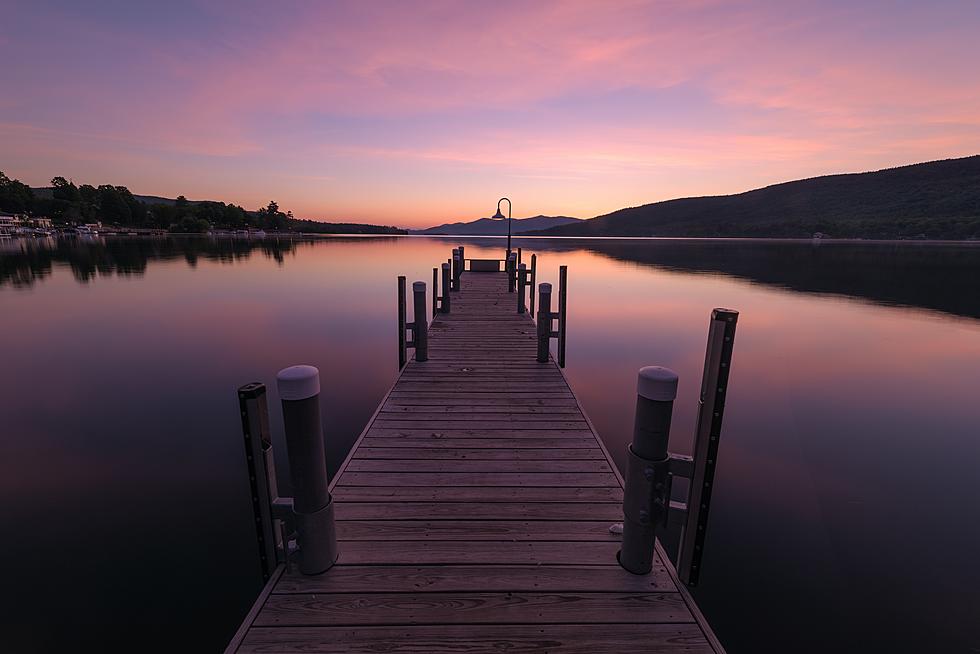 One Of The USA Top 10 Bluest Lakes Lies In New York State
Photo by Gerald Berliner on Unsplash
What do you think of when it comes to the subject of summer? I think, sunshine, warm temperatures, vacation, camping, swimming, relaxing and about a million other things relates to my favorite season of the year.
One thing that I love to do during the warm weather months of the year, is to go swimming. Actually, less swimming and more just floating lazily on the water. It's been a long time since I've jumped into a lake, pond or swimming pool, but I really need to take the time to do so.
And there is no lack of waterways in Upstate New York and Northeast Pennsylvania. Lake Ontario, the Finger Lakes, and of course the many smaller lakes and ponds that dot our Twin Tiers.
Did you know that one of our New York State lakes is on the list of the 10 bluest lakes in the United States? According to the website SIXT, the bluest body of water is Blue Hole Lake, located in Santa Rosa, New Mexico, which features a steady temperature of 62 degrees Fahrenheit.
Coming in at #8 on the list of lakes with the bluest body of water according to SIXT, is Lake George, New York, describing the lake as a year-round tourist attraction.
SIXT actually ranks the top 53 bluest lakes and waterways in the United States, and Pennsylvania has a river that lands on the top 53 list - the Delaware River near Philadelphia, coming in at #48.
New York State is also home to two other waterways that land in the top 53.  Ditch Plains Beach in Montauk, New York lands at #11.
Rockaway Beach in Queens comes in at #29 on the SIXT list of the 53 best.
Biggest Parking Nightmares In The Southern Tier
Biggest Parking Nightmares In The Southern Tier
Binghamton Historic Places
Binghamton Historic Places
Worst School Cafeteria Food Ever
Worst School Cafeteria Food Ever