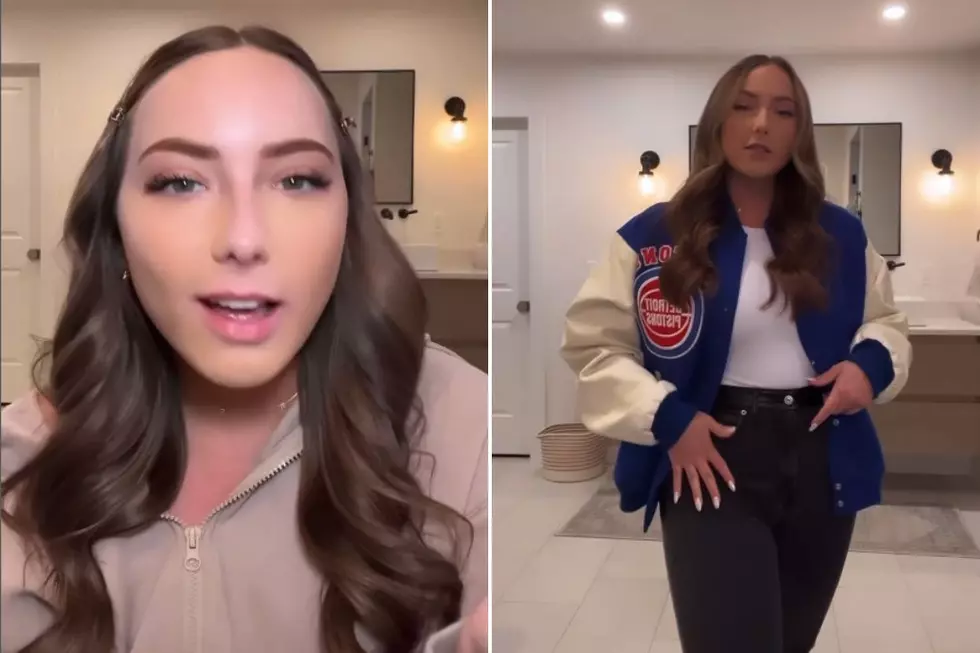 Eminem's Daughter Hailie Jade Is Engaged! See Her Engagement Ring (PHOTO)
@hailiejade via Instagram
Eminem's daughter just got engaged!
The rapper's daughter Hailie Jade Scott, 27, shared some big news on her Instagram Monday (Feb. 6): she's engaged!
"Casual weekend recap… 2.4.23 [diamond ring emoji] ... i love you," she captioned the announcement of her engagement to Evan McClintock.
The post included photos of the couple celebrating and showed the big moment when her new fiancé got down on one knee.
Hailie Jade also shared a close-up shot of her sparkling engagement ring.
Scroll through below to see all the pics:
"You're all grown up. Congrats Hailie!" pop duo Aly & AJ commented on the post.
"Omg congrats!!!!" singer Skylar Grey added.
"Couldn't be happier for the two of you ... can't wait do this chapter of life with you guys," Hailie's sister, Alaina, who has also been referenced in past Eminem lyrics, commented.
"I wonder if [his] knees were weak and his arms were heavy," one person joked, referencing Eminem's "Lose Yourself" lyrics.
"Mathers and McClintock. So they're… M&M," someone else quipped.
Who Is Hailie Jade Dating?
Hailie Jade Scott and Evan McClintock have been dating since 2016, according to People. They both attended Michigan State University and graduated in 2018.
McClintock is now an enterprise growth executive at a software development company called Scout.
Hailie Jade rarely shares photos of her and McClintock, whose Instagram account is set to private.
She shared a rare shot with McClintock in July 2021. "I rarely share my feed, but when I do I'm happy it's with you," she wrote.
In February 2022, she posted a sweet photo of the couple sharing a kiss with the caption, "Yesterday & everyday."
McClintock was also spotted with Hailie Jade and family, including Eminem's younger brother Nathan, in California when the rapper performed in the 2022 Super Bowl Halftime Show.
Where Is Eminem's Daughter Hailie Jade Today?
Hailie Jade led an ultra-private life for most of her childhood and college years before making her Instagram public in 2016. In 2018, she began posting professionally-shot photos and building a brand on the app.
Now, she hosts a podcast with friend Brittany Ednie, cheekily called Just a Little Shady. The two discuss pop culture and share listeners' "shady" stories each week, as well as answer questions asked by fans.
The podcast has given fans a rare glimpse into Hailie Jade's adult life and childhood memories as the daughter of a famous rapper.
In November 2022, she  interviewed her sister Alaina for an episode titled "I Think My Sister's Gone Crazy" — a nod to Eminem's 2002 track "My Dad's Gone Crazy," which featured Hailie Jade herself.
Most recently, she sat down to chat with her uncle, Nathan, on the podcast.
The Quickest Celebrity Engagements