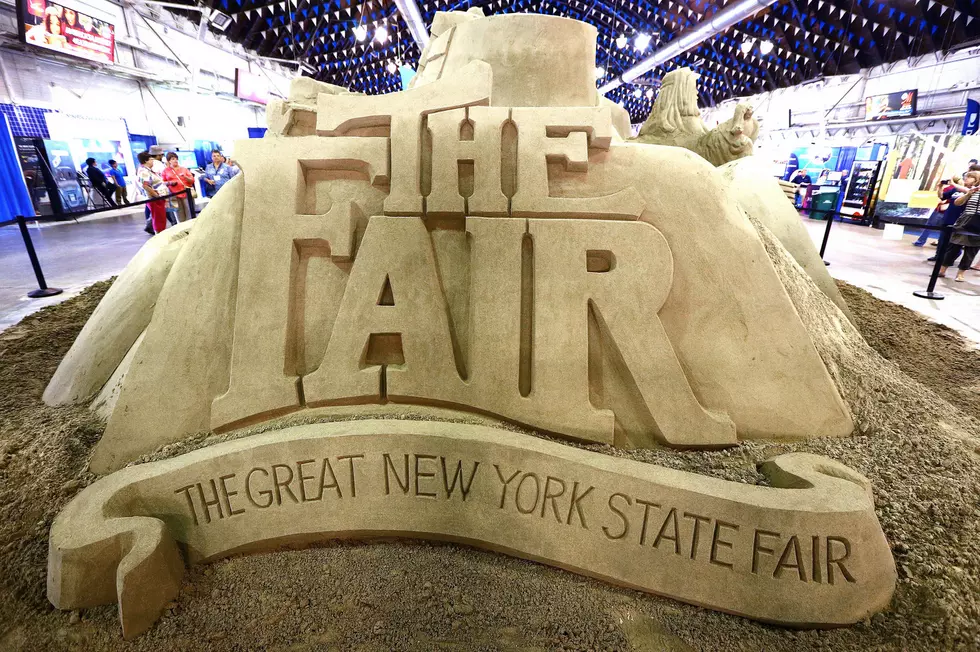 It's Time to Pick This Year's New York State Fair Sand Sculpture
NYS Fair.gov
The ideas are in. Now it's time for you to vote for the best for this year's sand sculpture at the New York state fair.
"There were a lot of great entries and it was difficult to narrow it down," said a fair spokesperson. The ideas have been narrowed down to the best 20 and it's now up to you.
Top 20 Sand Sculpture Ideas
Where's Waldo, NY Edition
50th Anniversary Sesame Street
Dedication to NY State & inventions, including first ferris wheel in 1849
Centennial Anniversary of Women's Suffrage & Voting in NY
Celebration of the Arts
Sights of the NYS Fair
The Four Seasons & Sports Highlighting NY
80's Throwback
Beach Theme
80th Anniversary for Wizard of Oz & Frank Baum from CNY
Farmers Across America
Marvel Characters
New York Activities - Explore NY
NY Road Trip Map
Adirondack Mountains
Connection, Hand in Hand
Harry Potter and the Hogwarts Castle
Dedication to Native Americans
Famous NY Landmarks
50th Anniversary of Man Walking On The Moon
The Wizard of Oz and moon walking anniversaries are the ideas in the lead. Vote for your favorite before 1pm on Monday, August 5th.
The New York state fair runs August 21 - September 2. Get more information at Nysfair.ny.gov.
The annual sand sculptures have honored everything from Woodstock and agriculture, to state police and the Adirondack railroad. Take a look at sculptures over the years.
---