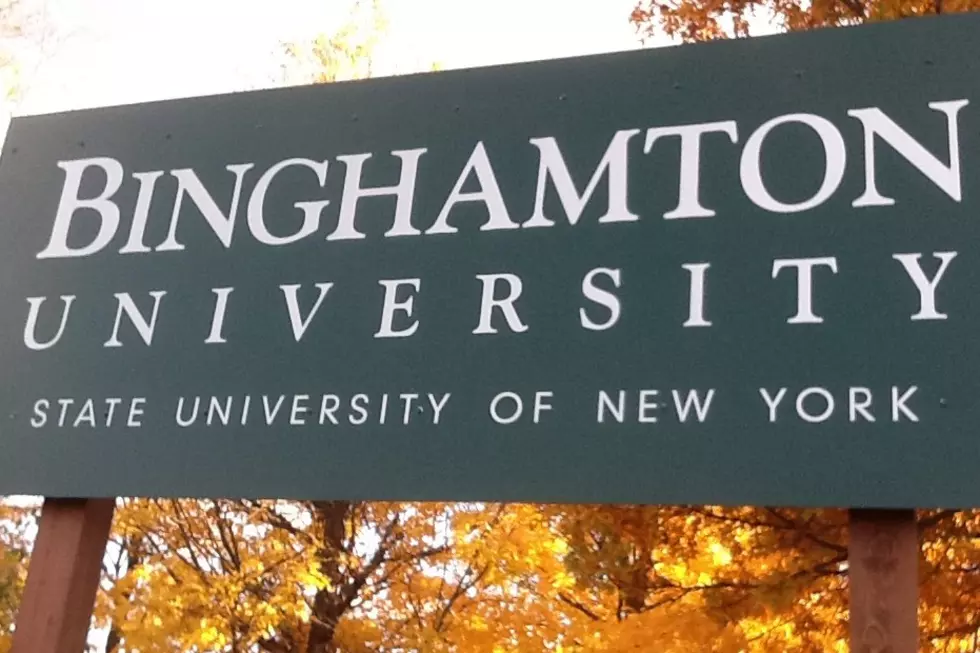 Half of New Broome's New COVID Cases Linked to B.U.
Photo: Bob Joseph/WNBF News (file)
Broome County officials say half of the 91 new cases of the coronavirus detected February 23 are Binghamton University students.
In his weekly update, Executive Jason Garnar says the University is taking steps to curb the cases that contributed to the new positive results in the February 24 report.
The SUNY COVID tracker puts B.U.'s 7-day positivity rate at 2.4% with 89 positive test results in the past three days. 155 students tested positive in the past seven days. Two B.U. employees tested positive in the past three days, four in the past seven days.
According to the COVID update on the Binghamton University Alert system, B.U. is not going to remote learning as had been the cases when the campus went on "pause" in October in reaction to an increase in cases throughout Broome County.  All lounge and common spaces in residence halls are off limit for social gathering but can be used for remote classes and studying, non-classroom student activities, including Greek live are cancelled along with student group dance rehearsals and other non-academic student activities, intercollegiate athletics, club sports and intramurals and performances of any kind.
Dining halls will be for take-out only, the Rec Center, East Gym and ice-skating rink are closed.
In-person classes continue along with all surveillance testing.  Students can still report for work but B.U. off-campus college transportation buses will only run during class time.  Athletic teams that test players three times a week can still practice and participate in competitions.
FOODIE FRIDAY: Caramel-Stuffed Chocolate Muffins with Sea Salt