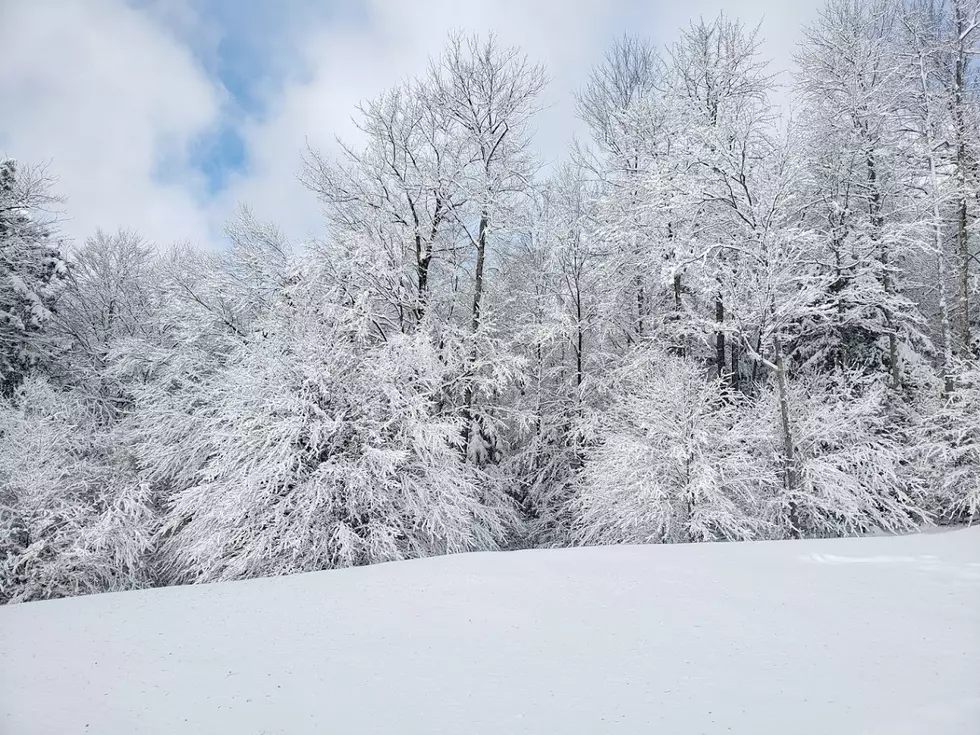 First Major Winter Storm of 2021 Has Officially Arrived in the Southern Tier
Traci Taylor
The winter storm that meteorologists have had an eye on for well over a week has reared her head in the Southern Tier and brought with her a bunch of weather alerts.
Enter your number to get our free mobile app
There is a winter storm warning for Broome, Chenango, Delaware, Otsego, Tioga, and Sullivan Counties until 7 p.m. Tuesday. The winter storm warning is in effect until 1 p.m. Tuesday for Bradford, Susquehanna, and Wayne Counties and until 5 a.m. Wednesday for Cortland and Tompkins Counties.
I had to chuckle when I got the weather forecast from Brian Schroder at WBNG this morning because, in his email, Brian wrote:
MONDAY: Cloudy with snow and snow showers. 1-8" (12" possible).  MONDAY NIGHT: Cloudy with snow. 3-6" (12" possible).
The way I read that is that we could see anywhere from an inch to a foot today and 3 inches to a foot tonight. So there's a possible two feet by the time this storm finally leaves town. This is reminiscent of the December storm that ended up dumping over three feet of snow on us, isn't it? Welcome to winter in the Northeast!
The saving grace of this storm, unlike the December storm, is that it will happen over a length of time. The storm is expected to last into Tuesday but tonight into the early morning hours of Tuesday, there could be times that snow is exceptionally heavy with snowfall rates up to an inch or more an hour, making travel very difficult.
By the way, if you're wondering what the difference is between a storm watch and a warning and which is more severe the easiest way to remember is that a watch is when you keep an eye out for something. A warning has an "i" in it which can stand for "imminent" or "is" happening right now.
For a more detailed explanation of the difference between a watch and a warning, check this out.
TIPS: Here's how you can prepare for power outages