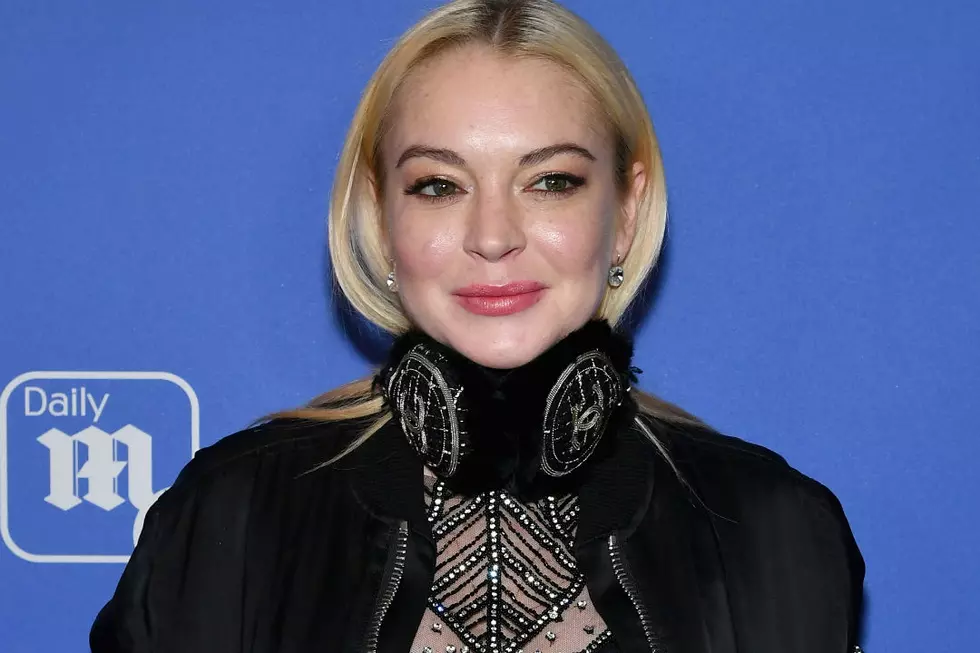 #DoTheLilo: Lindsay Lohan's New Dance Sensation Explained
Slaven Vlasic, Getty Images
F--- off, Foxtrot. Move over, Macarena — the new and most captivating dance craze is Lindsay Lohan side-stepping and hair-flipping like she's at a beach party in Mykonos (because she was at a beach party in Mykonos).
A video uploaded to Instagram by @heyitsneilwang — who caught Lohan in the thick of her now-iconic routine — went viral on Friday, August 31, and featured Lohan cutting a rug like she had feet made of hunting blades. But it wasn't until September 3 that Lohan reposted the video and captioned it "#DoTheLilo" with dancer emojis.
And that was all it took — soon, the shuffling became a verifiable sensation, with celebs like Busy Philipps and Selma Blair joining in.
"@kellyoxford and I are trying our best to give you full Mykonos Lohan this Friday night- Honestly, it's weirdly harder to nail than it seemed. Respect.  (if you do it, we want to see! tag us!)" Philipps wrote with the video above, while Blair simply observed "I tumbled while trying."
And then the fans submissions came, even dogs included. Another meme supplanted the #DoTheLilo over Lohan's Christmas-themed dance break in Mean Girls.
A Look Back at Lindsay Lohan's Tumultuous Last Decade (PHOTOS)