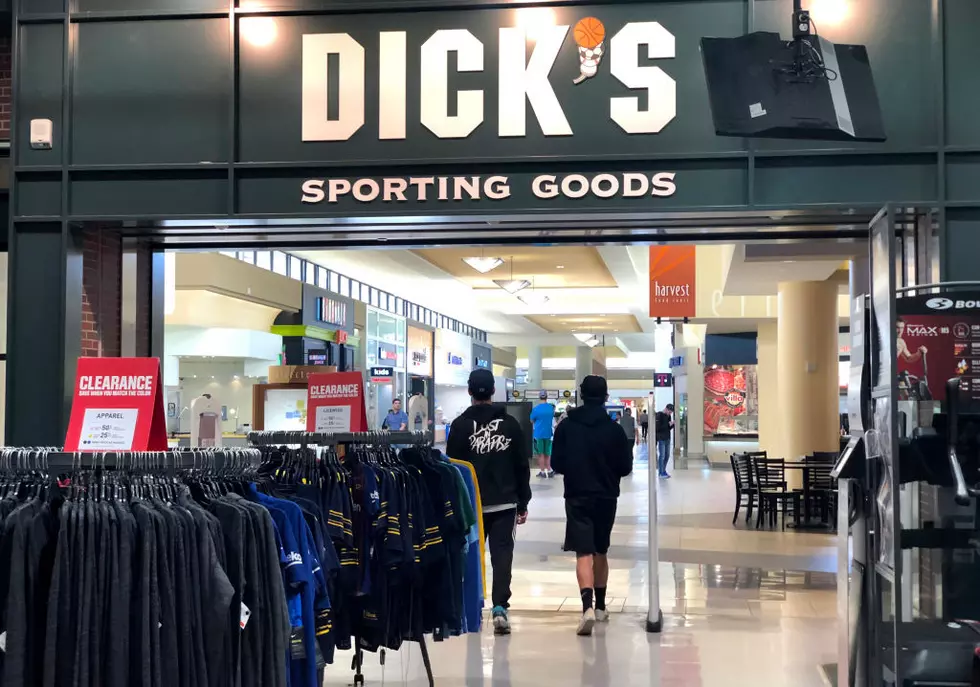 Dick's Sporting Goods Now Closed – Curbside Pickup Available
Photo by Justin Sullivan/Getty Images
All Dick's Sporting Goods locations in CNY are now closed due to the COVID-19 pandemic, but the curbside contactless pickup service is available.
Dick's CEO & Chairman Ed Stack announced last night that stores would remain closed until April 2. They will continue to provide full pay and benefits to all their employees.
A note from DICK'S Sporting Goods about COVID-19
"In support of the nation's efforts to stop the spread of COVID-19, DICK'S Sporting Goods will temporarily close all retail locations for two weeks, starting at the close of business today, March 18. We are planning to reopen Thursday, April 2. This includes our DICK'S Sporting Goods, Golf Galaxy and Field & Stream stores.
We will remain open and ready to serve our customers via our mobile apps and online, and through our new Curbside Contactless Pickup service at our DICK'S and Golf Galaxy stores. During this time, our curbside pickup option will be available to customers between 9:00 AM and 6:00 PM, seven days a week."
To use the free curbside contactless pickup, just select your store online, place your order, at check out, select store pickup. You can also call your local store, select "0", and they'll deliver your order right to your car.
All interior portions of Sangertown Square Mall and Destiny USA are closed.