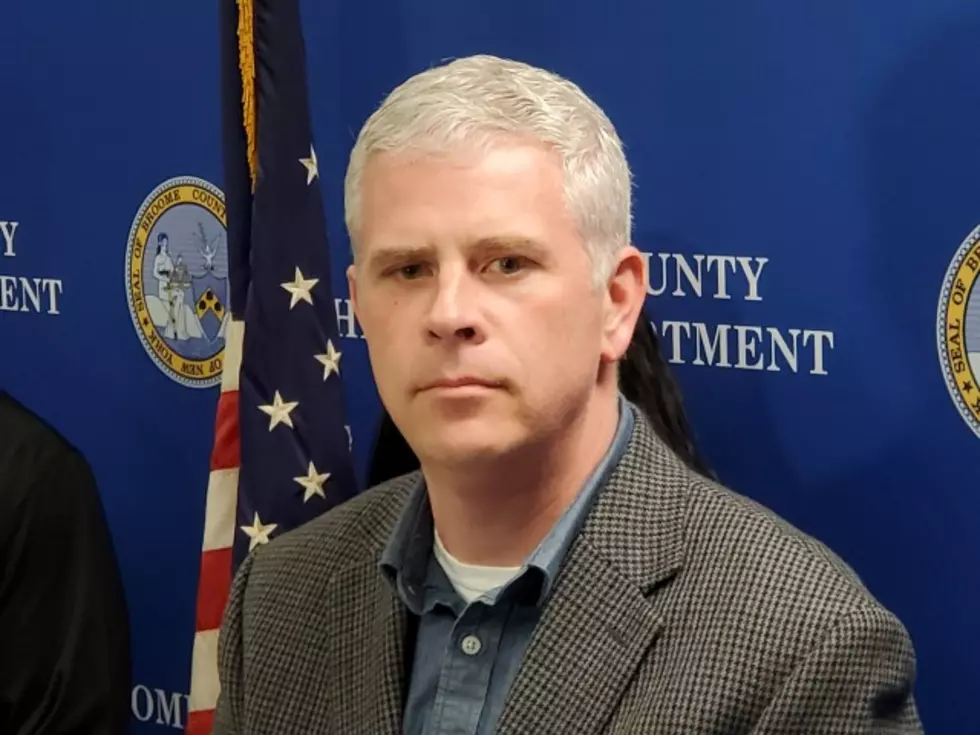 Broome County Moves to "Odd-Even" Coronavirus Distance Policy
Photo: Bob Joseph/WNBF News (file)
Broome County Executive Jason Garnar is calling on residents to only leave their homes every other day in an effort to slow the spread of COVID-19.
Garnar announced the initiative Wednesday afternoon. Under the "Operation Crush COVID" plan, people would go to stores, parks and golf courses on alternating days based on their year of birth.
People born in "odd" years would go out on odd days, people born in "even" years would go out on even days.
The county executive said the measure does not apply to people who need essential health care or those who must go to jobs that are deemed essential. He noted a "no unnecessary travel order" remains in effect in Broome County.
Garnar said there continue to be problems with people who have not been complying with social distancing guidelines, especially at parks and stores. He said the new initiative, which is to be in effect through at least April 29, will help reduce the spread of coronavirus and save lives.
At least 93 confirmed COVID-19 cases have been reported in Broome County. Six people have died.
For breaking news and updates on developing stories, follow @BinghamtonNow on Twitter.
READ MORE: How Much Food Do You Need to Shelter in Place?