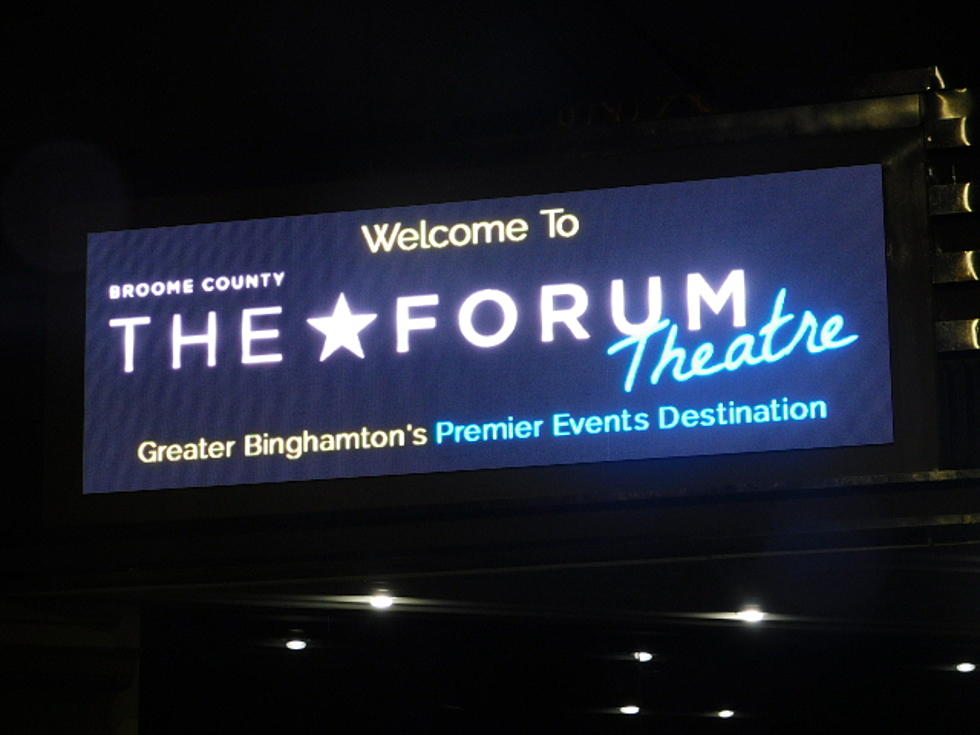 Broome Arena to Benefit from Save Our Stages Act
Kathy Whyte/ WNBF News
The Broome County Forum Theater and Visions Veterans Memorial Arena could be among Southern Tier entertainment venues getting help through a portion of COVID Relief funding called the "Save Our Stages Act."
The legislation supported by U.S. Senate Minority Leader Charles Schumer of New York passed as part of the relief package finally signed over the weekend by President Donald Trump in spite of ongoing arguments about the size of individual relief checks.
The Save Our Stages Act provides $15-billion nationally for independent live venue operators, independent movie theaters and cultural and live performing arts organizations and museums that were shuttered and shut down during the pandemic.
A news release from the Democratic Senator's office quotes Forum/Arena Manager Chris Marion saying the funds "ensure our partners are given a lifeline in these difficult times."
In addition to performers suddenly having no audience, the effect of the pandemic shutdown has spread to support staff at venues including maintenance workers, ushers, concessions, video and sound technicians and stagehands.
Senator Schumer says without assistance, 70% of the live performance and movie venues would have to close permanently and over 70,000 jobs would be lost permanently with museums losing 124,000 workers without help to survive.
LOOK: These Stars Grew Up in Small Towns