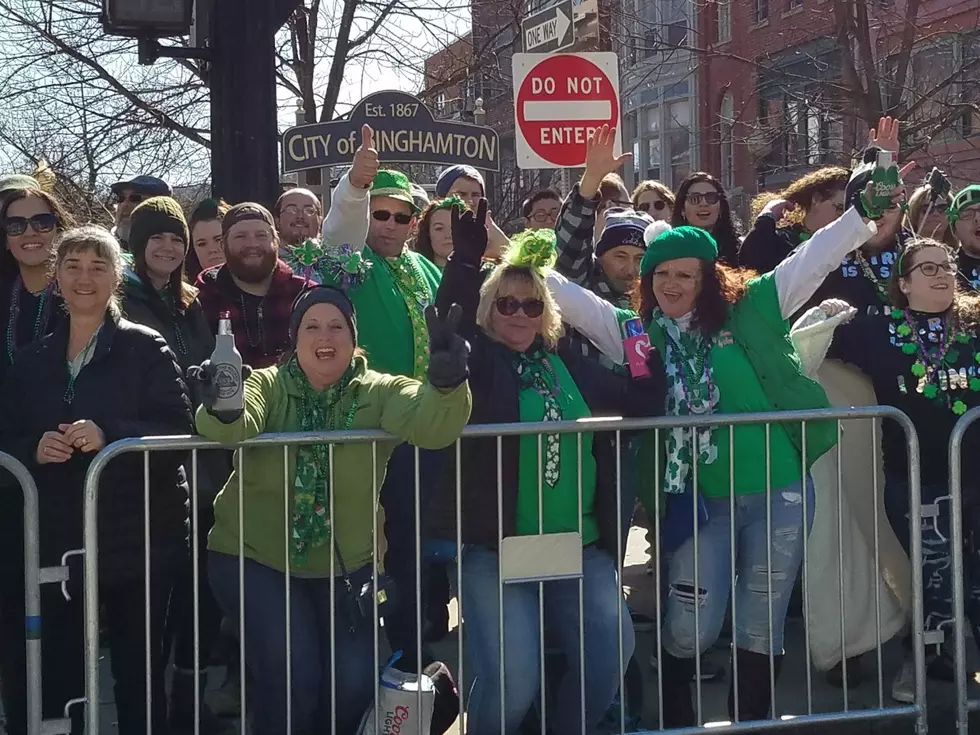 Are You in Our Photos From Parade Day?
Jim and Chris Free Photo
The annual Saint Patrick's Day Parade in Binghamton took place on Saturday. The weather was decent, it would have been much better if the wind wasn't blowing, but the parade has been held during much worse conditions.
Thousands of people lined Main Street and Court Street in Binghamton to watch all the participants pass by. There were hundreds of different participants in the parade including Celtic pipe bands, the Mummers from Philadelphia, Irish dancers, Saint Patrick himself, and of course the Whale Rig. I was driving the Whale vehicle and my wife Chris was in the passenger seat.
Enter your number to get our free mobile app
As we passed down Court St., somewhere around the Court St. Bridge, a woman yelled something about her hat. To be honest with you, it's hard to hear what people are saying while we are blasting music from the station vehicle. So the woman came up to the car and motioned to my hat. I guess she was saying she wanted to swap hats with me. I couldn't hear what she was saying when I agreed to the swap. She took my hat and put it on, and I wore her's for the rest of the parade.
As we got a block away, I looked at Chris and asked, "Why did I do that, I liked that hat"? Chris, being the awesome person that she is, went back to the store we bought the hat at last year around St. Patrick's Day and bought me the same hat. You can see a picture of the hat in the photos below.
Chris and I we're taking pictures of the crowd throughout the entire Parade route. Together, we took about 200 pictures and posted some of the best ones here. So if you were on the parade route, you may be in one of the pictures below. Click through them and see if you made our website.
Parade Day 2020