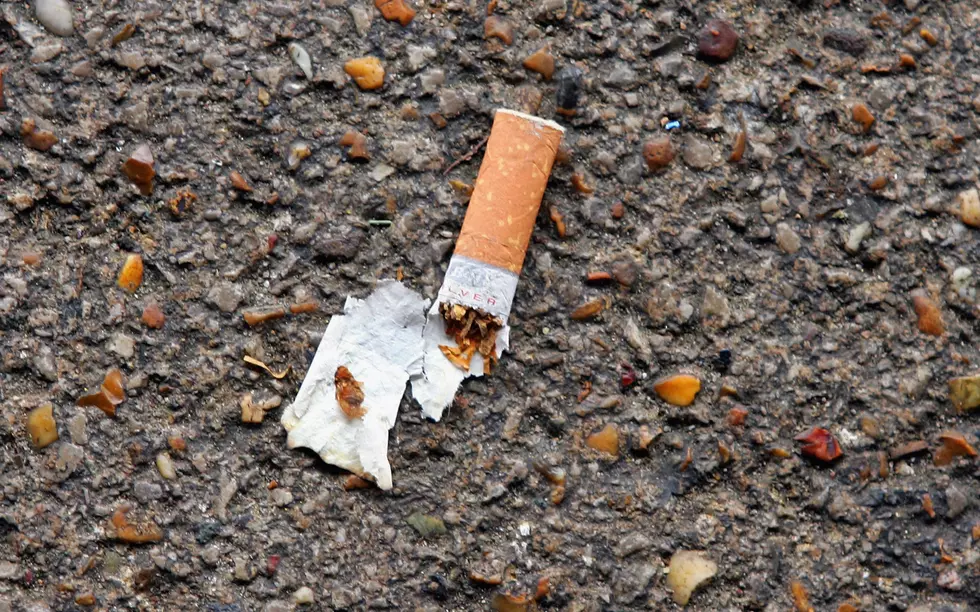 Another Day, Another Proposed Ban – NY Lawmakers Want To Ban Cigarette Filters
Getty Images
The war on single use plastic continues in New York. This time it's focused on cigarette filters. The actual bill that's been introduced by Democratic state lawmakers would prohibit the sale of cigarettes with single use filters and attachable filters. It would also include single use vaping electronic cigarettes. They argue that the filters don't make the smokes safer and all they are doing is polluting the environment.
Personally, I'm not a smoker, and I really don't care either way if you want to smoke or vape....or not. However, you see cigarette butts everywhere. All over the ground, next to roads, being flicked out of cars. Sure it's a little piece of plastic or plastic fiber, but it's just polluting our waterways, land and roads.
I think personally this ban will be a tough one to get through. I really doubt smokers are going to go back to the smokes of the 40's and 50's without. I also can't imagine those old school cigarette holders that the flappers had in the 20's and 30's making a big comeback.
According to the article on www.news10.com this proposed bill would work in unison with the other bills that hope to reduce plastic pollution like the plastic bag ban.
Enter your number to get our free mobile app