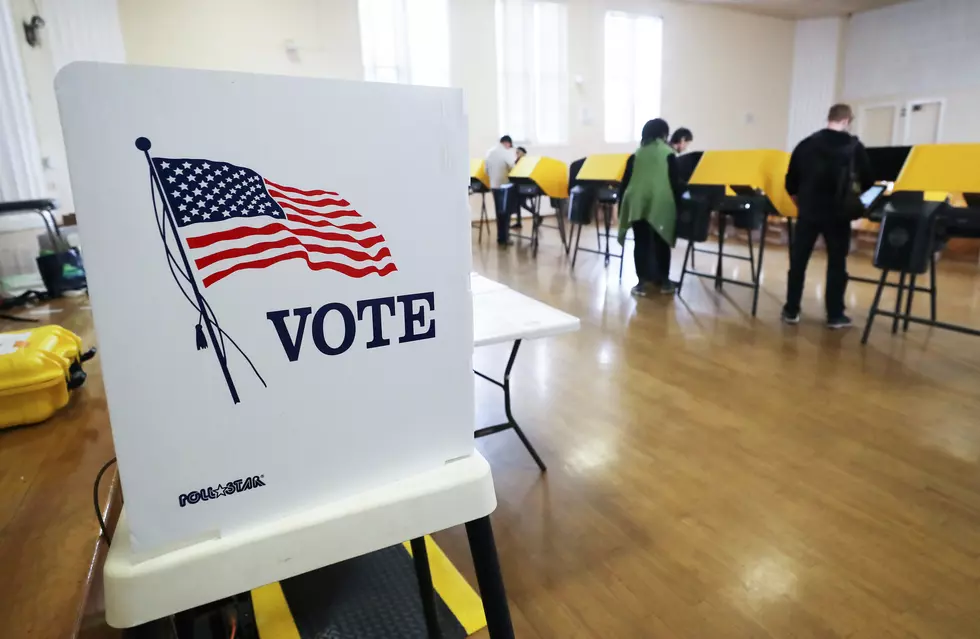 Absentee Ballot May be Only Option for the Quarantined
(Photo by Mario Tama/Getty Images)
Broome County Executive Jason Garnar points out the over4,000 people currently in quarantine due to the pandemic, even if they have not tested positive for the coronavirus, will not be able to vote in-person if their 14-day lockdown just began.
Residents in quarantine or who fear they may run the risk of not being able to go to the polls November 3 have until Tuesday, October 27 to request an absentee ballot from their board of elections.
Also, early voting begins October 24 and runs through November 1.
Enter your number to get our free mobile app
 Any registered voter in Broome County can go to the Oakdale Mall between the former Macy's and Ruby Tuesday's, the Broome County Public Library on Court Street in Binghamton, the George-F Johnson Library in Endicott and Taste NY at Cornell Cooperative Extension in the Town of Dickinson.  The times vary.
With the electronic poll registry, officials with the Board of Elections say all a voter has to do is show up at an early voting location when it's open and give their name and address to be able to sign in to vote. No documentation is required so long as the person has voted in a recent election.
Masks must be worn at voting locations. Hand sanitizer will be available. The volunteers manning the polls will be wearing masks and the pens and other materials associated with the early voting locations will be sanitized between voters.
Early voting times in Broome County:
​Saturday, October 24th - 9a.m. - 5p.m. 
Sunday, October 25th - Noon - 5p.m.
Monday, October 26th - Noon - 8p.m.
Tuesday, October 27th - Noon - 8p.m.
Wednesday, October 28th - 10a.m. - 6p.m.
Thursday, October 29th - 10a.m. - 6p.m.
Friday, October 30th - 10a.m. - 6p.m.
Saturday, October 31st - 9a.m. - 5p.m.
Sunday, November 1st - Noon - 5p.m.
CHECK IT OUT: 10 Items Might Be in Short Supply This Winter